Shopping Search Engine Marketing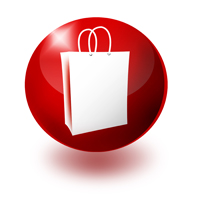 Drive highly qualified visitors to your site that are looking to purchase using Shopping Search Engine Marketing. This form of internet marketing is a phenomenal opportunity for online retailers because it provides a cost-effective way to acquire customers.

All shopping search engines require you to create and fund an account. It's then your responsibility to provide the product data such as the product name, manufacturer, part number, and other product related information. Every time a visitor clicks on the product listing the merchant is charge a fee (typically from $0.30 up).
Simply adding all of the products you sell can be a waste of money, so the wise merchants strategize, track, and monitor the sales for each product. Utilizing kill reports which identify underperforming products we show you how to optimize your product feeds which ultimately results in an increased ROI and conversion to sale.
Put your products in front of the right people at the right time, advertise on shopping search engines, and let us show you how it's done. We've worked with them all.
Account Setup
Data Feed Creation
Monitoring & Reporting
Data Feed Optimization
Upgrades and Revisions
Automated Feed Uploads