Cloud Solutions
Microsoft Office 365™ For Business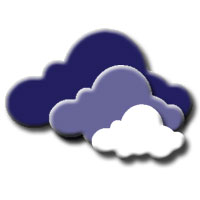 Microsoft Office 365 ™ cloud services implemented by Enterprise Answers bring enterprise-grade office software and services to businesses of all sizes.
Equip your business with everything you need to succeed today - from live HD video conferencing to document sharing portals to Exchange™ email. Low-cost per-user licensing allows you to cost effectively leverage the latest technologies with no up front infrastructure costs.
Comprehensive plans start at just $12.50/month/user with Microsoft Office 2013 business applications.
Anywhere Access
Microsoft Office 365 ™ includes the latest version of all Microsoft Office ™ business applications for download on your PC or Mac, as well as optimized apps for tablets and smartphones. Each user can download Microsoft Office 2013 ™ for business on up to 5 PC/Macs and 5 mobile phones so they can access their documents nearly wherever they go.
Enterprise-Grade Collaboration For SMB
Office 365 ™ includes HD video conferencing, screen sharing and real-time collaboration using Lync™. Fully customizable SharePoint™ portal services help growing businesses manage teams and projects easily. Share information with customers and partners in one location. Exchange email services provide access to the most advanced email and collaboration tools on the market all integrated with Office 2013.
Click Below to Start your FREE 30 Day trial today!
No credit card or commitment required!