Search Engine Marketing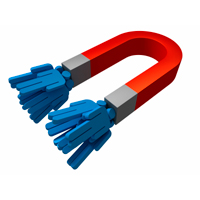 As a category of Internet Marketing, Search Engine Marketing strives to increase a websites visibility in search engine result pages through Search Engine Optimization, Paid Placement, Contextual Advertising and Paid Inclusion. Search Engine Marketing currently accounts for the generation of over $35 billion in annual revenue.
We execute and manage paid advertising campaigns on all major search engines, online destinations, customer review sites and directories. Let us show you how to increase the number and quality of prospective leads to your site and significantly improve the conversion from visitors into customers. We will help you maximize your return on investment in search engine marketing through ongoing modifications based on concrete evidence from tracking, analytics and monitoring.

Partnerships & Certifications
We are officially certified to manage search engine marketing campaigns with the companies below. Contact us for a free consulation to take advantage of specials & promotions.