Keyword Research and Analysis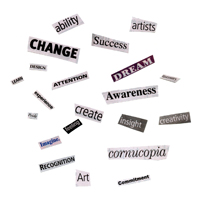 One crucial part of Internet Marketing involves keyword research and analysis.
In regards to Search Engine Optimization (SEO), there are many different strategies you can use. One involves targeting those keywords that will generate the most traffic. By using some of the tools below you will be able to identify which words people search for the most. One of the drawbacks of this approach is the high level of competition for these words. Keep in mind that in order to get the most exposure and rank high for these types of words, you'll be competing with more companies.
Another strategy involves identifying a niche. Using the tools below you can identify relatively high traffic keywords which may not have so much competition. This strategy will make it easier to rank higher for these words; however you may not get as many visitors.
You can also use Keyword Tools to identify behavior and trends, then use that information as a basis for decision making. For instance, a electronics retailer could identify which types products are generating the most interest and where. Then, they could tailor their merchandise in specific geographic areas to match those trends and popularity. This is smart business.
Ultimately it's all about using the tools available to you in order to make more informed decisions. This is how you will stay ahead of your competition and on top of your market.
Although there are many others, two great tools available from Google are the Google Keyword Tool and Google Trends.
Many of our clients see so much benefit in this type of an approach to marketing in general that we are often asked to give presentations and training on this subject. Click the link below for a free consultation.