Marketing Campaign Management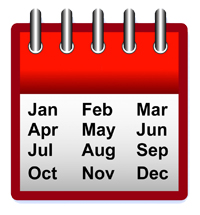 Internet Marketing Campaign Management is crucial to achieving the maximum ROI from your online marketing efforts.
Success is dependent upon building effective, well planned and executed campaigns. We schedule, execute and measure the success of each campaign to make sure your advertising budget is being spent in the most effective manner. Gaps within campaigns caused by missed deadlines will hinder their effectiveness. If you don't have the resources necessary to manage your Internet Marketing Campaigns we're here to help.
We will keep in consistent contact with media contacts and resources to make sure you are taking advantage of the full potential of each campaign. We will negotiate contract terms and trial periods to measure the potential success of a campaign before committing to a long term contract. If we find a campaign is underperforming we will work to improve the campaign or advise you to abandon it altogether based on concrete evidence of its success or failure.
Our Internet Marketing Campaign Management services are perfect for any size businesses. Achieve a positive ROI with your online advertising.