Link Building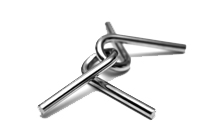 Strategic Link Building involves acquiring high quality, thematic, relevant links to your site. Links are one key to driving quality traffic to your website and increasing your ranking and popularity online.
Link Building is currently one of the best ways to increase search engine ranking and overall relevance in the eyes of search engines. Links are the underlying connections that form the Web. Think of every link as a vote for your site, but it's not a simple yes or no. Not every link is treated the same, some links can actually hurt your traffic and ranking. There are possibly thousands of different characteristics considered with each link.
We use sophisticated software and tools, along with subjective reasoning to identify potential link partners. Then, we help you establish a link using targeted keywords and phrases. Link Building can be extremely time-intensive and sometimes confusing - let us help.