Search Engine Optimization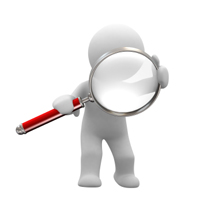 The process of improving the visibility of a website by increasing its relevance for specific keywords is referred to as Search Engine Optimization. Search engines use highly sophisticated, rapidly changing, secret mathematical algorithms to return results as relevant as possible to a users search terms. Every time a user searches for a specific term, millions of sites compete for that coveted #1 position. We've developed an approach to Search Engine Optimization that will improve your search engine ranking naturally.
Since it can take 3 - 6 months to see the true results of Search Engine Optimization, we begin the process with a baseline measurement which we use to illustrate and track improvement over time. We also provide our clients with the tools necessary to continue improving and monitoring their own ranking into the future.
Let us empower you with the tools to succeed online:
Website Quality and Structural Audits
Coding Optimization
Competitor Analysis
Analytics and Reporting