E-Commerce Optimization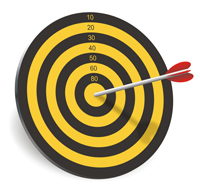 The process of enhancing the structure, flow and overall usability of your online store is called e-commerce optimization. The ultimate goal is increasing the conversion of visitors to customers. With the proper analytical tools in place a wealth of knowledge is gathered about the source of every visitor and their interaction with your website. Using this data we are able identify and prioritize improvements to your site that will not only directly increase your sales, but improve the overall user experience.
We will help you showcase your products more effectively, streamline your order process, and drive more sales through your site. By performing an initial baseline analysis and comparing that with post-optimization analytical data we will provide concrete evidence of return-on-investment (ROI).
You've likely invested a lot in driving traffic to your site. Now that the visitors are there make sure your website is working for you and not against you.