E-Commerce Analysis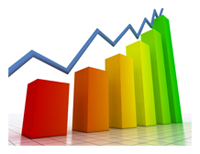 Learn why E-commerce analysis is essential to your growth and success online.
You should immediately start gathering data on the source of visitors and their interaction with your website. Successful e-commerce companies are constantly analyzing and refining their website. Without regular enhancement your competitors will learn more, grow and eventually leave you in the dust.
Analytical tools can provide a wealth of knowledge to help you make more informed decisions. We will show you how to properly monitor, measure and extract data gathered to make more informed decisions on marketing, modifications to ordering procedures, and other site enhancements.
We will also show you how to monitor and analyze your competition. We can even show you how much your competitors are spending on search marketing, where they're advertising, the demographics of their visitors, and more.
With us on your side and the right tools in your belt, you can be successful selling online.