E-Commerce Implementation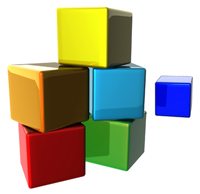 After evaluating the market, planning your approach, and budgeting for the project we will help make it real. There are many different systems and components that we will connect and configure during the e-commerce implementation process such as the shopping cart, and customer service, shipping, and payment systems.
Working closely with the development team, outside vendors and internal operations we will bring you online. Depending on the approach, this may involve managing everything from training customer service managers to managing a team of outside programmers and developers.
Your website launch will be a carefully orchestrated event. Through the entire process, you'll be able to rest at night knowing that you have experienced people overseeing it all. Before we go live we'll make sure you are prepared for an influx of order and that you have skills and training necessary to continue operations smoothly.