Software Licensing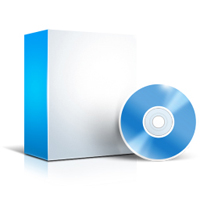 One of our specialties is Software Licensing. We have direct access to the largest vendors in the world so we can provide you with the best prices on software from Microsoft, Adobe, Symantec, IBM, VMware, ACT!, and Trend Micro, just to name a few. We have dedicated licensing specialists for each vendor with over 240 dedicated sales reps to assist you in finding the most cost efficient purchasing option.
Volume Software Licensing
Let us put Volume Software Licensing in simple terms you can understand. We will help you choose the correct type of licensing to both fit your current needs and allow for future growth. Make sure you are taking full advantage of the reduced cost and added benefits by purchase software licenses in bulk.
Competitive Software Licensing Quotes
Are you starting a new business, planning upgrades, growing or just planning some large software purchases? We can provide a competitive quote complete with comparison proof points, total cost of ownership, return on investment, and financing and licensing options. We also provide product demonstrations and information on interoperability and migration. We will help you make the right decision.